Login
Log in if you have an account
Dont have an account? Register
History Of Figure Skating
Figure Skating 
An Elegant, Timeless Art
The History Of Ice Skating

Before we can talk about figure skating as we know it today, we need to take a look at the history of ice skating as a whole.
The Beginnings
Like most things, ice skating came from necessity. Historians believe that ice skating originated in Finland about four-thousand years ago. Why? To conserve energy during long journeys through the cold winter. 
Eventually, the initial ice skaters wanted to improve on the experience, and to do this, they added sharpened steel blades to the bottom of their skates. Before the introduction of steel blades, skates were made from wood or bone. With the innovative introduction of steel skates, skaters were able to glide across the ice. However, this design didn't last for long.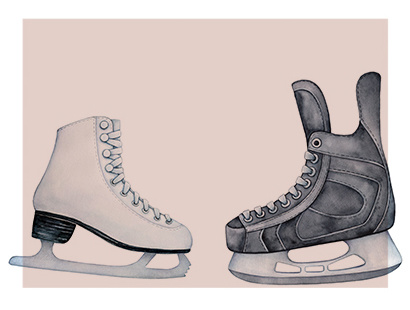 In either the 13th or 14th century, the Dutch invented the skate design that is essentially still used today. They added edges to the ice skate's blade, which enabled a skater to cut into the ice they skate rather than glide on top of it. While the blade design has stayed the same, new techniques have been developed to fabricate and bind ice skates. 
Interestingly enough, ice skating was an activity for the masses. It'd noted that people of all economic statuses enjoyed skating as a social pastime. This is best seen through the classic paintings of painters known as the 'Old Masters,' perhaps most famously the Dutch artist, Hendrick Avercamp.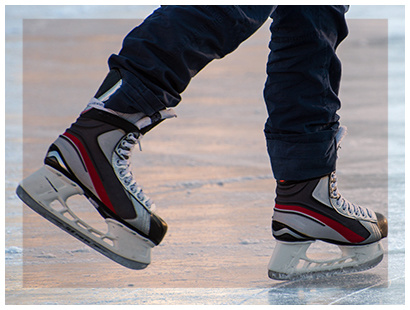 It's also interesting to note that ice skating was popular in China, evidence showing it's emergence during the Song Dynasty, which held power from 960 to 1279 — it was truly a global phenomenon from its beginnings!
It's only natural that after ice skating became a commonplace activity around the world, it began to get recognized as an athletic sport. Before it became an organized sport, however, skating 'clubs' became popular. In 1740, the Edinburgh Skating Club became the first officially recognized skating club. 
This introduction of skating clubs popularized ice skating amongst the aristocracy throughout the European continent. And while some think that these skating clubs were devoted to speed skating, they were actually the beginnings of figure skating. In order to become a member, one had to prove that they could skate in a circle on each foot and that they could jump over multiple hats on the ice.
Becoming A Sport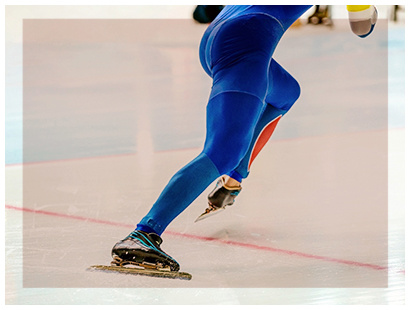 There is no denying the popularity and scope of ice skating, everyone from laborers to aristocrats were frequently taking to the ice for recreation and travel. That being said, it's hard to pinpoint where exactly competitive skating originated. It's known that ice skating races were a commonplace activity. Once canals and waterways would freeze over men, women, and children alike would race on skates, competing for prizes like money, food, or accessories. 
In the late 1500's, after the introduction of metal skates, ice skating races became prominent in the Fens, a coastal plain in England. Here, there was a modern tournament structure where winners of small races would compete in what they called the Grand Championships, where large cash prizes were the incentive. What's more, it's said that these championship races would draw thousands of spectators. Even since its synthesis, competitive skating has been extremely popular!
 About 300 years after the popularization of competitive skating in the Fens, the National Skating Association was formed. It was created by professional skaters in 1879, and marked the first nationally organized ice skating organization. 

Figure Skating Emerges
In 1772, before the creation of the National Skating Association, the first book on figure skating was released. Written by Robert Jones, it detailed the first figure skating moves, such as the circle and figure eight. While some people may think figure skating is a sport predominantly performed by women, this book was actually intended exclusively for men, as it wasn't 'normal' for women to skate until the late 1700's, after the book had been published. 
Initially, figure skating focused on the lines that were created in the ice, hence the figure eight and circle being the focus of the first instructional book. However, figure skating as we know it today can be attributed to an American ice skater named Jackson Haines. Instead of focusing exclusively on the tracks left in the ice when skating, Haines incorporated ballet moves and other dance-inspired movements into the skating, thus creating the style of figure skating we're familiar with today.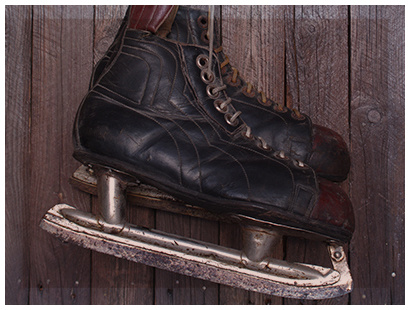 Just 13 years after the first national skating organization was created, the International Skating Union was formed. This could be considered the event that made figure skating a recognized, official sport. This organization created a standardized list of rules for figure skating competitions, and also oversaw official speed skating competitions. 
The International Skating Union held the first official, world-wide figure skating competition in 1896, and the winner was Gilbert Fuchs, one of four competitors. During this time, women were still not prominent in the figure skating scene. However, Madge Seyers competed in the world championship in 1902, achieving second place. As a result, the International Skating Union banned women from competing against men, and set up a separate championship for women. 
Shortly after this happened, pairs skating became a field of its own, cementing itself in the repertoire of competitive figure skating.
A Sport Of Olympic Importance
Clearly, after the creation of the International Skating Union, competitive figure skating was being taken quite seriously. So much so, that in 1908, it officially became the first Winter sport to be added to the Olympic games! And although it is a Winter sport, figure skating was included in the 1908 Summer Olympic games.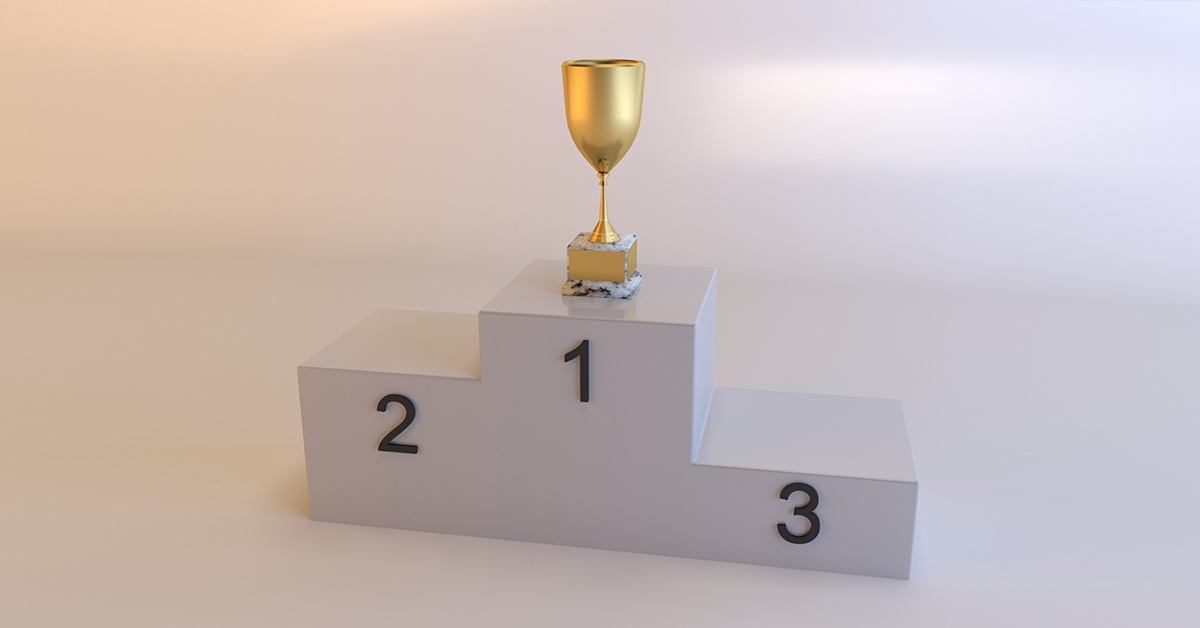 After its inclusion in the Olympics, figure skating became a popular and prominent sport. International competitions were happening regularly, and professional figure skaters were able to make a career simply from touring their art.
That was until World War One and World War Two, two events that interrupted the international figure skating scene, putting it on hold. In fact, after the wars, so many European ice skating facilities had been destroyed, that Americans and Canadians became the figure skating force to be reckoned with. As time passed, Russia became another prominent force in the world of figure skating. 
An International Phenomenon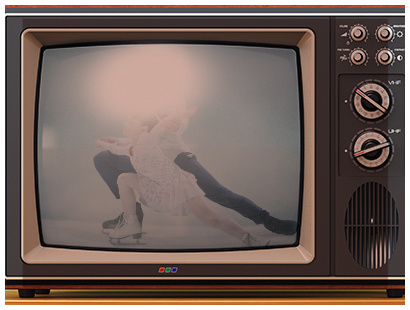 As time passed, and figure skating became more prominent, it drew more media attention. It rapidly became an extremely popular form of entertainment, with millions of people tuning in to watch televised competitions. Televised figure skating put an emphasis on the free skating denomination of the sport, which rapidly increased the athleticism and spectacle of figure skating performances. 
Now, figure skating is one of the most popular Winter sports, if not sports as a whole, in the entire world. It's still a major focus of international competition and has also inspired countless films, television shows and more. 
del arbour's Influence On The Figure Skating World And Apparel 
At del arbour, we're incredibly proud to be an important part of figure skating history. As competitive figure skating became more prominent and recognized through the media, the outfits figure skaters wore became a vital part of the entire experience. Even today, the outfit a skater wears is just as important as the routine they're expertly executing. 
That's where we come in! Our start was humble, our namesake, Del Arbour initially started making performance outfits for her daughters in 1979. She was well-versed in skating performance outfits, as she was previously a professional roller-skater.
Needless to say, her daughter's custom performance outfits quickly gained popularity. It wasn't long before people were requesting performance outfits of their own, at which point, Del started a small business which she operated out of her own home. 
Del's work was so popular and so recognized, that world-class championship figure skater Charlene Von Saher relied on her for her performance attire. A New York Times article on Del Arbour offered this quote from Von Saher, "Back in the 1980s, Del's studio was it," Ms. Von Saher recalled. "There was nowhere else to go. She dressed everyone."
Not even a decade into her figure skating apparel business, Del was creating incredible outfits for the world's most impressive and renowned skaters.
By the 1990's, Del's creations were in such high demand, that she moved her operation to Milford, Connecticut, where del arbour still operates from today. At this point, she began advertising her work in popular figure skating publications.  
By the early 2000's, del arbour was creating figure skating outfits for entire, high-profile synchronized figure skating teams like the Haydenettes — 25-time United States champions from Lexington, Massachusetts — in addition to solo and duo skaters. 
By this point, Del had cemented herself into the history of figure skating as a whole. She was internationally recognized, revered for her work, and her creations had been featured on the world's stage countless times. 
Moving into current times, Del retired and handed the business over to her partner and lead pattern creator, Rudi Muaremi in 2016. That being said, it's still a family affair with Rudi recruiting his son Mustafa and his daughter-in-law Rushdah to continue creating the same standard of jaw-dropping and awe-inspiring figure skating performance outfits. That same year, Swarovski recognized del arbour and our work in their brand magazine to celebrate our 20 year partnership.
Skating Apparel
Considering that Del Arbour has been a monumental company when it comes to the world of figure skating, it's only right that we address the evolution of figure skating attire. Much like ice skating as a whole, skating apparel evolved first from necessity, and then from innovative minds who wanted to synergize the aesthetic of their appearance with the aesthetic of their figure skating routine. 
 When ice skating first came into existence, the apparel worn was practical — it served to protect ice skaters from the cold. As figure skating began to define itself as an individual sport, assemblies of trousers and blouses could be seen on the men who skated. 
 Once figure skating became a popular spectator sport, the outfits began to become more relevant. For women, figure skating dresses were the predominant form of clothing, often being adorned with ornate accessories. Men would wear a combination of trousers and shirt that would match their partner's clothing. 
In 2004, the International Skating Union determined that women could also wear trousers to perform, and their general guidelines that the clothing "must be modest, dignified and appropriate for athletic competition – not garish or theatrical in design. Clothing may, however, reflect the character of the music chosen."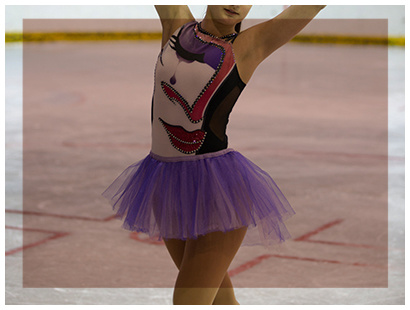 This presented the challenge of creating figure skating apparel that conveyed the themes and atmosphere of a skater's performance, while also being reserved enough to ensure that the costume would not incite any point deductions. The International Skating Union has a firm rule that if any pieces of a skater's costume falls to the ice, points are deducted.
Because figure skaters desire elegant, impressive costuming for their routines, crystals have become a mainstay of figure skating costume design. Not only do they stay intact, withstanding the graceful but powerful movement of the figure skater, but they also create a shimmering spectacle that elevates the beauty of any routine. 
Dress For Success
Figure skating has such a rich, exciting, and incredible history that we're so happy to be a part of. When it comes to you and your skating routine, make sure you're dressing for success by investing in a piece of figure skating history. del arbour is committed to creating incredible figure skating outfits for all of our clients — no matter if you're an Olympic athlete, a State Championship team, or a new figure skater looking to steal the show during your debut performance.
 Please head to our store to shop our selection of pre-designed men's figure skating outfits and our incredible selection of women's figure skating attire. And if you're looking to create a custom design, follow this link to get started with our designers.
 Finally, if you have questions about our company, our figure skating clothing, or your order please contact us today!